The idea came from Arwyn Watkins, president of the Culinary Association of Wales, to set up Craft Butchery team Wales.
After looking into the World Butchers Challenge competition, he felt it was the perfect platform for some of Wales' top butchers to showcase their skills on the World stage.
To put the team together we looked at all of those who had shown a passion for competing and had proven themselves in the competition arena. The team have a string of accolades between them from Butchery World Skills UK winners to Premier Butcher winners and members of team UK  for the international Butchery competition.
In addition to this all team members have fully engaged in Apprenticeships relevant to the Butchery sector and their career progression. The team recognise the need for skills, training and development.
"The World Butchers' Challenge has quickly become touted as the one to win. Like any professional, you want to be pushing yourself to get better and this competition offers butchers the chance to pit their skills against the best of the best. We're a young team entering the competition for the first time however, we've been selected based on our performances across competitions here in Wales so there is plenty of experience amongst us. Make no mistake, we're going there to win, just look at the Irish team last year who were first time entrants and ended up winning the title." – Peter Rushforth, Team Captain
All of the team showed that they want to take their competition experience further and compete in the biggest Butchery competition in the World – More info on The World Butchers Challenge.
Craft Butchery Team Wales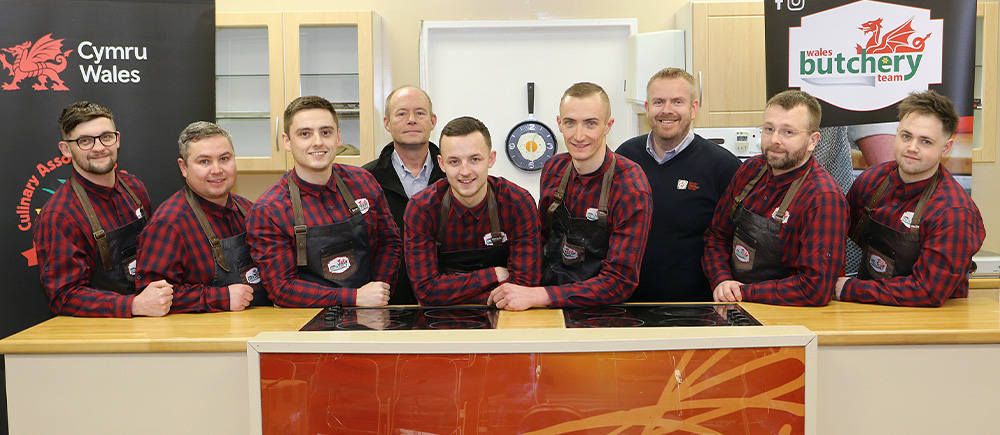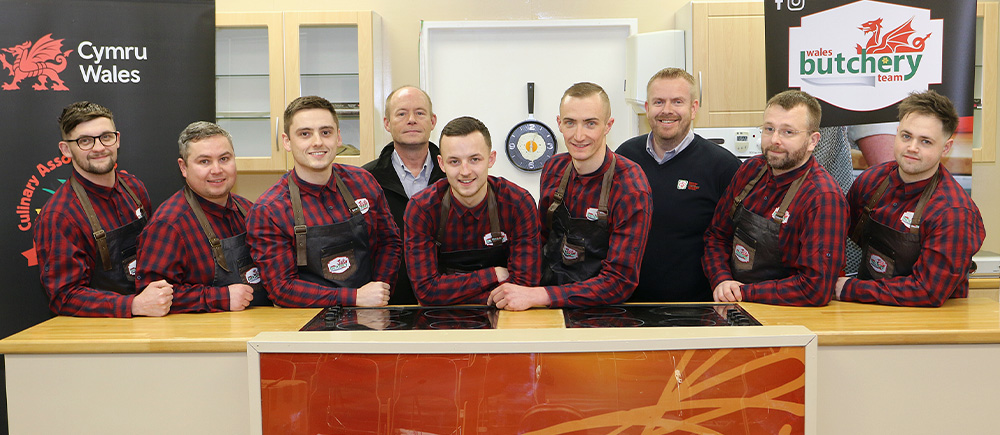 Team Wales – Sponsors: