Colin looks forward to judging world's best chefs at Culinary Olympics
February 11, 2020
A proud Welshman will be one of the judges running the rule over the world's best chefs at the IKA/Culinary Olympics in Stuttgart from February 14-19.
Colin Gray, managing director of Capital Cuisine, Caerphilly and vice president of the Culinary Association of Wales (CAW), will join the panel of Worldchefs judges at the world's largest and oldest international culinary art exhibition.
He previously competed three times as a pastry chef for Culinary Team Wales at the Culinary Olympics, where around 2,000 chefs and pastry chefs from more than 60 nations will be competing.
Senior and junior chefs will represent Culinary Team Wales in Stuttgart. Colin represented Wales for nine years himself until he retired from competition in 2003 as vice-captain.
He made his international debut as a Worldchefs accredited judge at the Culinary World Cup in Luxembourg two years ago. To qualify, judges must have previously won a gold medal at the Culinary Olympics and have attended a Worldchefs course.
"I'm absolutely delighted to still be representing the Culinary Association of Wales 26 years after I became a founder member of Culinary Team Wales," said Colin, who has chaired the judging panel at the National and Junior Chef of Wales competitions for many years.
"It's going to be a busy time for the judges at the Culinary Olympics. They can start work at 6.30am and sometimes finish at 10.30pm, depending on the shifts and what section they are in.
"I enjoy still being involved and seeing our senior and junior Welsh teams competing, and watching the different chefs coming through. It's also an opportunity to see what the rest of the world's chefs are doing.
"I have to keep up to date with the latest food trends and technical skills, and tasting the dishes is of key importance because 50 per cent of the marks awarded is for taste."
The Culinary Olympics competitions are split into two elements – a Restaurant of Nations where teams produce a set number of three-course meals and an edible chef's table, a newcomer which aims to reduce food waste.
In Colin's final competitive appearance for Wales, he won gold and silver medals at the Culinary World Cup in Luxembourg in 2002. He has continued to play a support role as a mentor and advisor.
With the team, he competed across the UK and Europe and cooked for heads of state, royalty, senior politicians and celebrities at major events at home and abroad.
The Army-trained chef has a wealth of experience catering for events large and small. As a casual head chef for Gilmour and Pether, he managed hospitality areas for up to 1,500 guests at prestigious sporting events including the British Grand Prix at Silverstone, The Stella Artois Tennis Tournament, The Henley Regatta and numerous rugby internationals.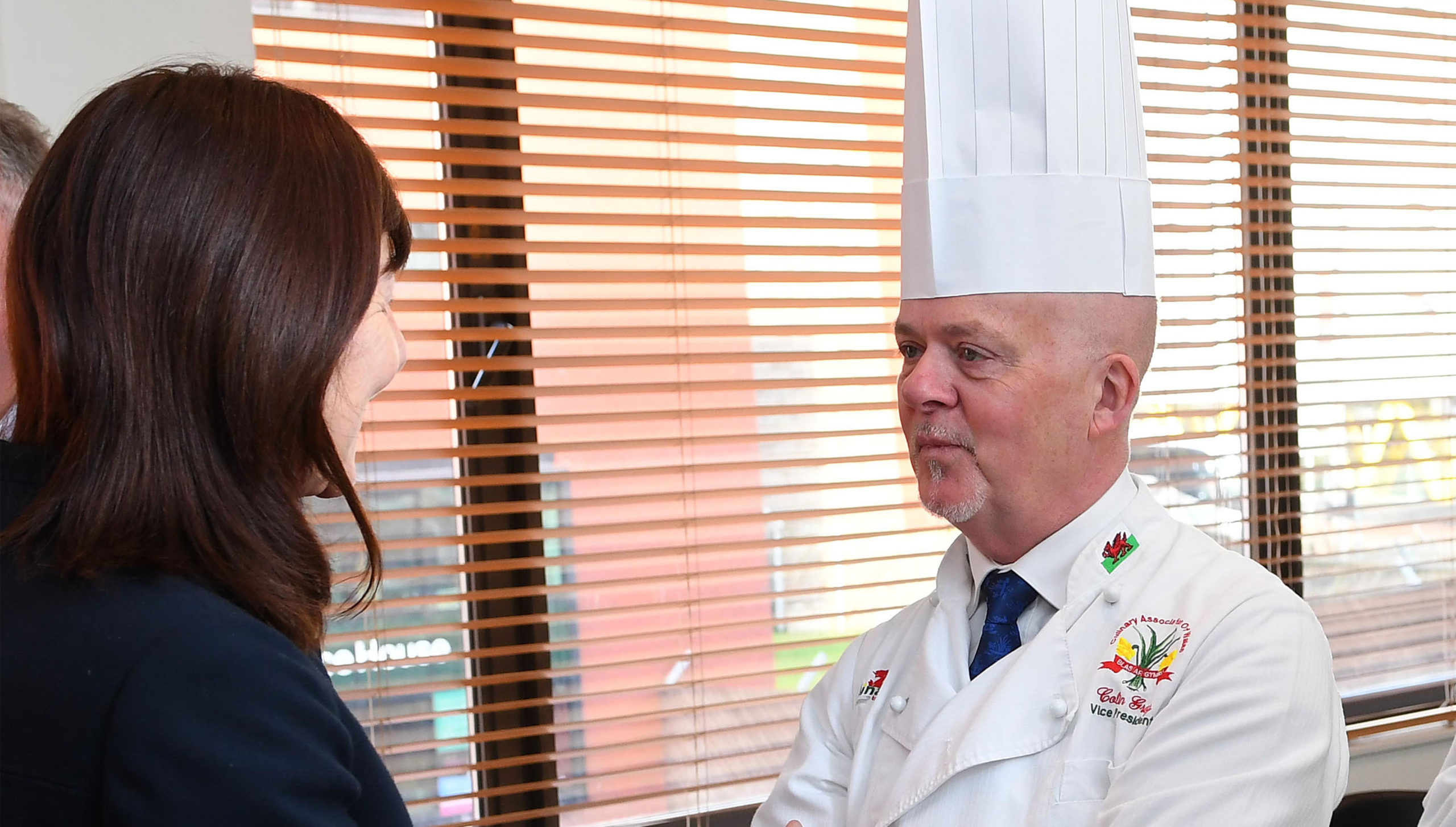 Posted by Vicky Watkins on 11th February 2020